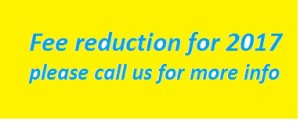 Welcome to Treetops Preschool in Warriewood. We are a not-for-profit, Community based facility providing education and care for 3-5 years old on Sydney's Northern beaches.
Treetops preschool has operated from our current premises at Pittwater Uniting Church in Warriewood for over 10 years. Many of our current staff have had a much longer association with us through the two previous Pittwater Uniting Church preschools which amalgamated back then to accommodate new purpose built premises here.
Today, Treetops provides a preschool programme, during NSW school terms for 60 children in two classes each day between the hours of 8am to 4pm. Children attend either two or three days each week with our 3-4 years old attending on Monday and Tuesday or on Thursday and Friday, and our 4-5 years old attending on Monday, Tuesday and Wednesday or on Wednesday, Thursday and Friday.
Treetops Preschool has been rated as Exceeding the National Quality Standards for children's services and much of the credit for this stems from Treetops Preschool's highly qualified, experienced, dedicated and long-serving staff team.
At Treetops we are committed to providing a high standard of care and education for preschool aged children. We use the Early Years Learning Framework to plan individualised programs for every child using each child's strengths and interests, to promote active learning through their play.
Treetops as a not-for-profit, Community based preschool is overseen by a Management committee made up of interested parents and church members. Their purpose is to monitor compliance with regulatory standards and to maintain service viability by preparing and managing the annual budget. Our management committee aims to keep preschool fees as low as possible without compromising on quality experiences for our children and their families.
Interested in seeing what we do? Why not organise to call in and see us in action?